PROFESSIO GmbH
Personally successful. Growing entrepreneurially.
Life is change. Privately as well as professionally. Challenges, upheavals and new developments are never easy. But that's how the future begins. The best way: initiate changes yourself, tackle them courageously and actively shape them. And with professional support, many things are easier. That's why we strengthen competencies, show perspectives and open up new opportunities. For 25 years, PROFESSIO GmbH has been a competent companion, reliable change partner and agile business coach for executives and specialists as well as project teams and companies throughout Germany. We help people, teams and organizations to successfully go their own way, to actively shape change and to grow in it.
PROFESSIO uses well-founded knowledge from psychology, pedagogy and Systemic Transactional Analysis. Our great strength lies in the close integration of theory with practice. Our speakers, trainers, consultants and cooperation partners are experienced experts from the field. Together we develop solutions and thus create new orientation. Our broad portfolio is our response to an increasingly complex world: globalization, digitalization and dynamization. That is why we offer a wide range of specialized services: From open seminar programs on campus to individual qualification measures for project teams and customized in-house projects in companies and organizations.
GET AHEAD IN LIFE. BECOME BETTER PROFESSIONALLY.
Change cannot be stopped. In a global and digital world, the pressure to change is getting stronger and faster. The world is on the move. It is constantly changing. That's why change always means opportunity. Opportunity for further development, growth and reorientation. PROFESSIO provides security in this regard. Our conviction: It is better to act than to react. It is better to change something yourself than to be changed. That's why we professionalize people and move companies forward. That is our mission.
Always in view: The suitability for everyday use and the transfer of knowledge for our customers. From individually planned change management with (prospective) managers and specialists to the support and implementation of in-house projects and the further development of processes and organizations. We have practical experience in projects and with many renowned companies. Our consultants offer a wide variety of methods and a deep mix of methods. We are convinced: to make an impact - personally, professionally or in the company - that is up to you.

"Courage is at the beginning of
action,
Happiness at the end."

-Democrit-
Always stay curious.
With our newsletter you will not miss any news and always stay up to date.
To the newsletter >>
Solving problems together.
Thank you, dear customers, for allowing us to help shape your success stories.

The people behind it.
Moving people and companies forward requires expert knowledge and empathy. Our management consultants and experienced trainers walk the path with you to develop you personally and professionally or to strengthen your organization. They create clarity, maintain honest communication and focus on your success.
Lift and share treasures.
We take care of your most valuable asset in your company: Your employees.
Our Corona Concept
The health of our seminar participants and
trainers is our top priority. Our
events are held in compliance with the
with the currently recommended hygiene and
Your companion for success
With PROFESSIO, you have a reliable partner with integrity at your side.
Whenever your personal development or corporate changes are at stake. And at all levels - from junior staff and specialists to project managers and experienced executives.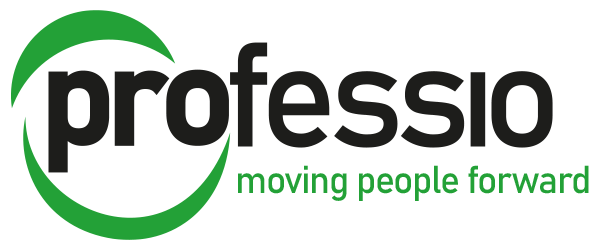 Service & Contact I PROFESSIO GmbH
Do you have any questions? You would like to get individual advice without obligation? Are you looking for support for the implementation of an important project in your company? We look forward to your call or e-mail.