Human resource (HR) - Developing and anchoring strategies
Today, promising strategy development is no longer a special process for experts that can be outsourced to consulting firms and corporate consultants. Rather, strategy development is increasingly becoming an important part of the management process in every company.
PROFESSIO advises and accompanies you and your management team in professionally shaping the joint reflection on strategy, innovation and positioning. As a reliable and experienced partner, we support you in the future-oriented further development and strategic orientation of your organization or company.

"A learning organization is a place where people continually discover that they create their own reality. And that they can change it..."
- Peter M. Senge
Strategic Business Development
Multiple perspectives
We focus on all strategy-relevant perspectives in the organization when working with you:
Looking outward: understanding market, customer and competitive dynamics.
Looking inward: Identify strengths, weaknesses, core competencies
Looking forward: creating scenarios, options, visions
Looking backwards: Align tradition, origin, culture with strategy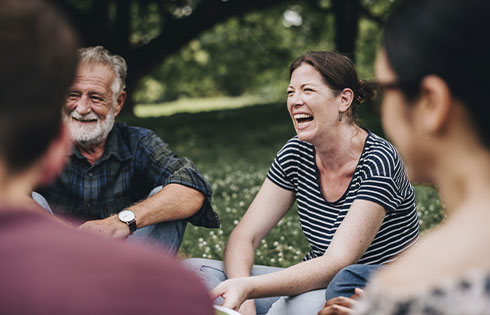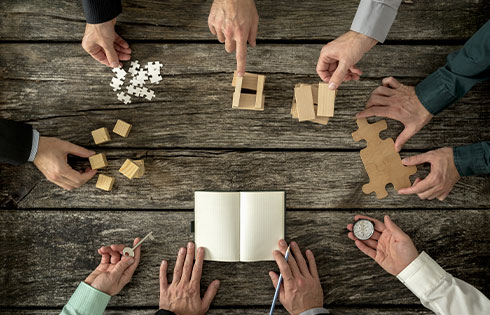 Real dialog
In our strategy workshops, we organize a genuine dialog within your management and between management, employees and customers. In this way, we promote the emergence of a solution that is supported by all.
Creating spaces
We create space for new things, creativity and ideas, thus enabling true innovation and sustainability. At the same time, with our experience as a sparring partner and "outside in" perspective, we are a constructive, sometimes critical partner in dialog.
Possible formats for strategy consulting are:
Strategy retreats in management teams
Strategy conferences with several management levels
Large group formats such as Open Space, Future Workshop or Future Search Conference
Executive sparring (individual consulting, sparring partner function)
Review retreats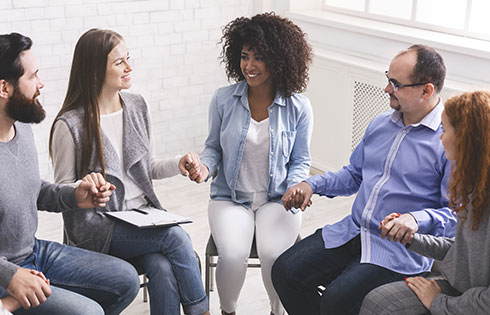 SUCCESSFUL HR MANAGEMENT
Results from strategy work only become effective if they are also brought well into life. We ensure that you can tackle your measures and projects in a targeted and effective manner with a concrete implementation plan that is suitable for everyday use. In addition, a new strategic direction must be communicated within the company and become part of the community. The information and mobilization of employees are absolutely necessary for this.
With suitable change management tools, we accompany the consistent implementation of your strategy concept based on these questions:
How does the organization need to follow suit to support the new strategy?
What organizational culture is needed for the realignment to succeed?
What learning steps do managers and employees need to take?
his development can be reflected on together again and again in the course of the process: How do we experience ourselves in the joint leadership work on the strategy? How and what do we learn about leadership and about our culture? How does this expand our possibilities as a leadership team and as an organization?
Keywords in fade in / fade out mode
Discover growth potential
Mastering disruptive change
Adjusting existing strategies
Anticipate megatrends
Changing the rules of the game
Adapt human resources, sales and marketing strategies
Develop a mission statement, vision statement, or guiding principles
Explore new business opportunities
Drive innovation
We will be happy to answer any questions you may have about our corporate customer service.
Phone: +49 (0) 981 9777876-60
Monday to Friday from 8 a.m. to 2 p.m.
E-mail: company@professio.de