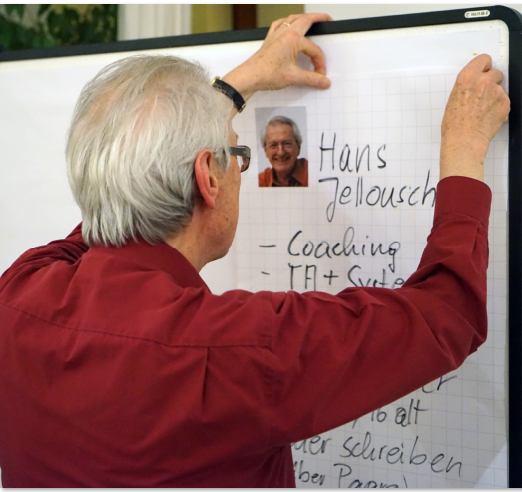 "Life is changed, not taken away."
With this thought we would like to say goodbye to Dr. Hans Jellouschek today in deep mourning. Dr. Hans Jellouschek started his way into a New Life on Wednesday morning after a serious illness. Unfortunately we cannot accompany him on this way. But in our memories he will remain.
He was not only a pioneer in the field of systemic couple therapy, but also co-founder of Professio GmbH. He recognized early on that the professionalization of people does not only happen professionally, and through his approaches and ways of thinking he brought together humanistic psychology and business requirements. He always focused on the whole human being with all its facets, relationships, bottlenecks and development opportunities. This thought still shapes us at Professio today. That is why we owe him, among other things, our Script Analysis program, which to this day is an essential impulse for many people in their personal maturation.
Hans influenced generations of people through his work, because for him being a coach was not just a role, but a calling. For us, he was a role model not only in professional terms. Above all, we miss him as a personality, discussion partner, source of inspiration and friend. His work had a great influence on what has distinguished Professio to this day. And even though he has now passed away, he will live on in all of us through his spirit, his professional attitude, his sharp mind and personal closeness, his "being present".
Hans, we thank you for the common professional and private life path we were allowed to walk with you.
We wish his family all the best to bear the loss. For "the most beautiful memorial a man can receive is in the hearts of his fellow men (Albert Schweitzer)."
In silent memory of Hans Jellouschek.
The entire Professio family