PROFESSIO - Integration is our USP
For more than 25 years, PROFESSIO has been a constant and German-speaking recognized provider of continuing education in Germany, Austria and Switzerland in the areas of personal development and professionalization, leadership and organizational development.
This combination and our networking approach is our unique selling point (USP). All offers, formats and certifications serve people: Their self-worth. Their personal and professional development. Their added value for the working world.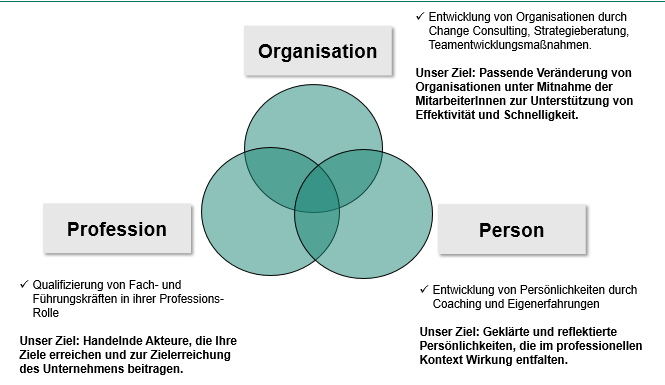 Successfully networking competencies

PROFESSIO stands for a nationwide network and professional cooperation partners. We know where our own competencies end and cultivate partnerships that complement our services. Example: Digital solutions and visibility on the web. A central and important point for all human resource (HR) topics.
This is where we bring digital brand experts like Reiter & Schweiger (www.reiter-schweiger.de) into play. A win-win situation for all.
Can we support you in your decision?
Call us or write to us!
Phone: +49 (0) 981 9777876-60
Monday to Friday from 8 to 14 o'clock
E-mail: campus@professio.de