Leadership: Developing leadership in the company
Managers are the linchpin of any development in a company. Without good leaders who actively shape a company, no change happens. We are convinced that the better the leadership, the more successful the company - in results, in cooperation, in corporate culture. Leadership is not based on status. Everyone who takes on a task and wants and needs to fulfill it together with others has leadership.
Leadership starts on a small scale: With the person responsible for the project, the team leader or young professional who is supposed to lead colleagues on a professional level for the first time. Leadership is not a one-time masterpiece. There is no certificate of completion for it either. Leadership is a continuous process. It is a demanding task from the division manager to the foreman, managing director and CEO. That's why we support you in your organization or company with our experience and passion for leadership, personality and HR management.
Develop yourself as a leader to ...
become stronger as a personality,
overcome personal hurdles,
receive positive feedback from employees and colleagues,
experience changes in yourself and in the team and
to be successful together.
We strengthen the leadership in your organization
As an individual or as a management team, you grow with the management task. This motivates and drives you. We accompany managers and management teams on this path - with the necessary seriousness, with pleasure in individual and organizational development, but also aligned with the current requirements environment up to the organizational management processes. Because good leadership ultimately has an effect on the productivity of every company.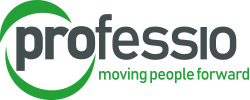 In our leadership work, we dovetail a wide variety of dimensions:
Tools (methods, leadership models, agile leadership competence),
one's own leadership personality,
individual ability to act and change competence,
Systemic organizational understanding,
View of the organizational leadership process,
team dynamics and
current challenges in the company.
In doing so, we encourage executives and leadership teams to work on themselves. Because only leaders who look inward can also have an impact on the outside.

"Treat people as if they were,
what they ought to be,
and you help them to become what they can be."
- Johann Wolfgang von Goethe
Leadership development for individuals or (leadership) teams
We accompany you as an individual a part of your way in the development of your professionalism: With leadership methods, techniques for leadership, coaching, self-reflection, but above all with our knowledge and experience we make a contribution on your way to a sovereign leadership personality - and this starting from your current professional position and situation.
MORE about BUSINESS-COACHING >
We accompany you as a management or leadership team to master key changes in your organization: In doing so, you benefit from our systemic view of your leadership challenges and targeted change goals. So that you achieve optimal impact in the leadership team.
Short-term or long-term trading? Your tact decides!
The need for development is as diverse as life itself - sometimes urgent, sometimes long-term, sometimes strategic. We move at your speed.
PROFESSIO COMPANY
The corporate program for companies.
We will be happy to answer any questions you may have about our corporate customer service.
Phone: +49 (0) 981 97777876-70
Monday to Friday from 8 a.m. to 2 p.m.
E-mail: company@professio.de