PROFESSIO I About us
PROFESSIO - program, mission, vision and brand. We help people to professionalize themselves and others. The beginnings lie some 25 years in the past when mastermind, visionary and founder Rolf Balling organized the first seminar in 1987, at that time on a part-time basis. Other like-minded people and companions were soon found in Dr. Hans Jellouschek, Christiane Pape-Balling and Erich Hartmann. The PROFESSIO brand was born. At the turn of the millennium, the circle expanded with Günther Mohr and Dr. Johann Schneider.
A regional network became a nationwide network. Over the years, PROFESSIO professionalizes itself. Becomes a synonym for professional HR qualification. A recognized companion and partner for specialists and managers, self-employed persons, master craftsmen or managing directors. A successful external consultant and coach for companies and organizations. PROFESSIO becomes a brand for personal and organizational development, leadership and change processes.
To date, PROFESSIO is privately owned by six shareholders. All of them are long-standing and active management consultants with profound expert knowledge. The broad knowledge of the shareholders ensures proven expertise, which is reflected and continued in the 25-strong team of consultants: Selected consultants, speakers, coaches, moderators, knowledge brokers with a lot of practical experience and profound knowledge. Together with the dedicated office team, you are the face of PROFESSIO.
Together, you make PROFESSIO what it is today: a neutral (continuing) education institute operating in the DACH region with CAMPUS and for COMPANIES. Economically and scientifically independent. Always focusing on people - as personalities with strengths, abilities and resources.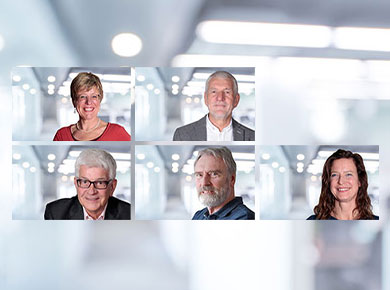 People at and behind PROFESSIO
At PROFESSIO, the focus is on people and their personal development opportunities. Every person is unique and individual by nature. With weaknesses and strengths. With talents and gifts. But these must be encouraged and developed. Only then does personality emerge. Unique and individual. If you want to be personally satisfied and professionally successful, you have to develop a coherent personality. Be unique.
Therefore: Invest in your own personality or in the personality of your employees. Go your way with people who know exactly what they are doing.