Inhouse campus - exclusively for your company
As a manager and entrepreneur, as a leader or human resources manager, you need enthusiastic, motivated and qualified employees. Investing in advanced training and personnel development is always worthwhile. Many customers take advantage of what our PROFESSIO CAMPUS has to offer and turn it into company-specific development measures.
Together with you, we design programs according to your wishes and needs - based on our experience:
compact day courses
seminar series
individual workshops
individual coaching
project support
a complete development program.
As classroom training at your company, in blended learning or online, just as you need and want it.
Continuing education has long been more than just imparting knowledge and cannot just be done on the side. After all, the training must be a perfect fit for your organization. It must fit into your strategy. That's why we bring together your corporate goals and our expertise.
Together with the people responsible in your company, we develop tailor-made solutions. Tailored to your company, your goals and your culture.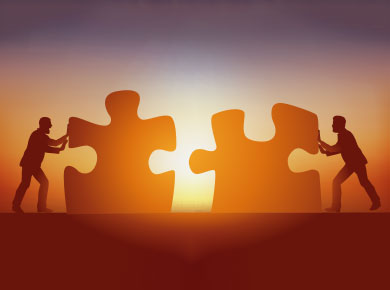 "To open a door requires a key that fits perfectly."
-Markus Kruming, PROFESSIO Managing Director-
5 ADVANTAGES FOR AN IN-HOUSE CAMPUS:
Individual conception - precisely tailored to your company.
Exchange of experience and knowledge within your own organization.
Selection of consultants and trainers from a proven pool of specialists.
Cost-effective due to the elimination of travel expenses and the use of your own premises.
You determine the time and place, but also the content and the framework conditions.
Do you have a specific challenge?
We will be happy to create an individual, in-house and customized concept for your company.
Request Inhouse Training now!